"Escape (The Piña Colada Song)" is a song written and recorded by British-born American singer Rupert Holmes for his album Partners in Crime.
Lyrics:
I was tired of my lady, we'd been together too long
Like a worn-out recording, of a favorite song
So while she lay there sleeping, I read the paper in bed
And in the personals column, there was this letter I read
"If you like Pina Coladas, and getting caught in the rain
If you're not into yoga, if you have half a brain
If you like making love at midnight, in the dunes of the cape
I'm the love that you've looked for, write to me, and escape"
I didn't think about my lady, I know that sounds kind of mean
But me and my old lady, had fallen into the same old dull routine
So I wrote to the paper, took out a personal ad
And though I'm nobody's poet, I thought it wasn't half bad
"Yes, I like Pina Coladas, and getting caught in the rain
I'm not much into health food, I am into champagne
I've got to meet you by tomorrow noon, and cut through all this red tape
At a bar called O'Malley's, where we'll plan our escape"
So I waited with high hopes, then she walked in the place
I knew her smile in an instant, I knew the curve of her face
It was my own lovely lady, and she said, "Oh, it's you"
And we laughed for a moment, and I said, "I never knew"
"That you liked Pina Coladas, and getting caught in the rain
And the feel of the ocean, and the taste of champagne
If you like making love at midnight, in the dunes of the cape
You're the love that I've looked for, come with me, and escape"
"If you like Pina Coladas, and getting caught in the rain
If you're not into yoga, if you have half a brain
If you like making love at midnight, in the dunes of the cape
I'm the love that you've looked for, come with me, and escape"
……
Recorded for Holmes' Partners in Crime (1979) album, the song came from an unused track for which Holmes wrote temporary or "dummy" lyrics:
This version, "The Law of The Jungle", was released as part of his Cast of Characters (2005) box set and was inspired by a want-ad he read whilst idly scanning the personals one day. As Holmes put it, "I thought, 'what would happen to me if I answered this ad?' I'd go and see if it was my own wife who was bored with me." The title of the song was originally going to be "People Need Other People", which was written years earlier for Holmes' own amusement.
The chorus originally started with "if you like Humphrey Bogart", which Holmes changed at the last minute, replacing the actor with the name of the first exotic cocktail he could think of.
Holmes regards the song with a mixture of pride and chagrin: while it has made him wealthy and famous, it drew attention away from his more serious musical works. He does not care for the drink; he once said on the Uncle Floyd Show that Piña Coladas taste like Kaopectate.
Production
During the session in which the background musicians laid down their tracks, Holmes found both drummers so intoxicated that they were barely able to perform. As he states in any number of interviews, as well as in the liner notes of the aforementioned box set:
"After just one take, one of my drummers had fallen unconscious and the other one wasn't far from it. Nowadays it wouldn't be any big deal, but in those days if you wanted to copy a piece of a track, you had to either copy it over to another reel of expensive tape or fast-forward to an unused section of your original tape, cut it off and wind it onto another reel and sit there for days on end cutting and splicing the copy until you got what you wanted.
I found out we had about 16 bars that were really tight and sounded good, but we didn't have the kind of budget to be rescheduling a session or throwing away $250 (equivalent to $815 in 2015).on extra reels of tape so that I could loop that 16-bar section.
But I still had to sit there for a whole afternoon making sure I got the splice right before I got out the razor blade and made the cut. I thought I was going to end up having to buy a second reel anyway so that I had someplace to put the spliced-together song about which I was NOT happy. I remember we got a breakthough. Somebody had come in to do a multi-media presentation a couple weeks earlier and had recently mixed down their session. Having no further need for their master 2-inch, they told their producer to leave it behind for somebody else to use again.
After splicing in the one good intro and one good outro I had, we went in the next day to record the vocal. I did it just once as a scratch track so that my lead guitarist, Dean Bailin, could familiarize himself with the song, and also ad-libbed a harmony track a third above myself on the chorus.
I left the song and came back the next day to record the proper vocal, but when I came back to lay it down, I couldn't get the same energy, excitement and enthusiasm as I had singing it that one time straight through—so we left it the way it was and that's the record you hear."
Advertising
In a 2016 Capital One commercial, Charles Barkley, Spike Lee, and Samuel L. Jackson sing along to the song.
Films
The song has been featured in multiple films, e.g., Mars Attacks! (1996), Dirty Work (1998), Shrek (2001), The Sweetest Thing (2002), Wanted (2008), Grown Ups (2010),The Secret Life of Walter Mitty (2013; covered in the soundtrack by Jack Johnson), and Guardians of the Galaxy (2014).
In the RiffTrax for Twilight, Bill Corbett jokes that Bella Swan was listening to the song before nearly getting crushed by a car in her school parking lot.
Literature
The song, presumably the one playing in the elevator from Tartarus, in Rick Riordan's young adult novel The House of Hades (2013), is described as "that song about liking piña coladas and getting caught in the rain".
Television
In the Mystery Science Theater 3000 episode Monster A Go-Go, the characters Tom Servo and Crow T. Robot complain about the song, questioning logical inconsistencies and the overall seemingly nonsensical nature of the song's narrative, such as how unlikely it would actually be for the man and woman in the song to find and respond to each other's personal ads.
In the season 2 Better Call Saul episode, "Nailed" (April 11, 2016), Jimmy McGill sings the song to two women at a school where he wants to shoot an advertisement for his law firm, in an effort to convince them to allow him to shoot there without a permit.
The chorus of the song is the cellphone ringtone of Dr. Chris Taub from the TV show House.
The song is also played in the CW hit show Veronica Mars, in the prison experiment S03E02, as the "guards" use music to intimidate the "prisoners".
In the HBO TV show True Blood it is sung by main character Sookie, when she is drunk (Season 5, Episode 4 "We'll meet again").
Rupert Holmes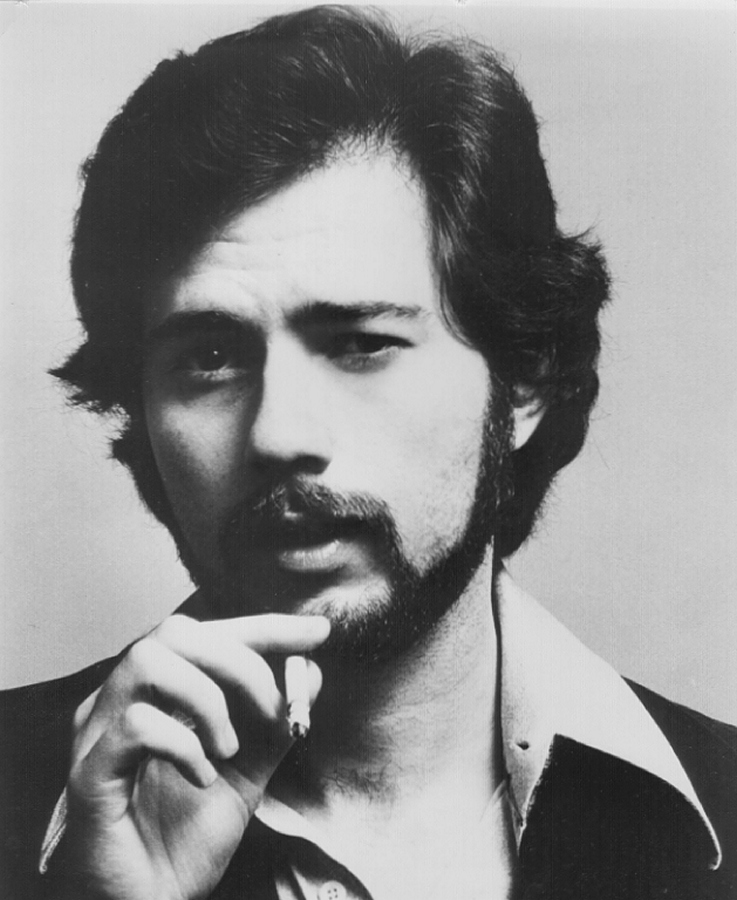 Birth name

David Goldstein
Born
February 24, 1947
Northwich, Cheshire, England
Origin
Nanuet, New York, US
Genres
Soft rock, pop rock, show tunes

Occupation(s)

Singer-songwriter, musician, playwright, author
Instruments
Vocals, keyboards,saxophone

Years active

1969–present
Labels
Epic Records, Infinity Records, MCA Records,Elektra Records

Associated acts

Sparks
Website
www.rupertholmes.com